On Wednesday evening we traded at the Vintage Experience market at Truth in Cape Town. Being the eve of Halloween, the theme was "A Very Vintage Halloween". All the traders, and some of the shoppers, dressed up in their best vintage-inspired and spooky costumes. I decided to go as the legendary Coco Chanel. Her sometimes controversial personal life aside, one cannot deny that she remains one of the most influential fashion designers the world has ever seen, and I have an utmost respect for her work and the way she revolutionized fashion for the modern woman. I mean come on, she invented the LBD, and every fashionable woman covets the 2.55.
I wore a Marion and Lindie classic monochrome dress, vintage cardi, Luella ponyhair ballet pumps, and accessorized with a vintage leather bag, leather belt, hat from a Chinese shop, and a mix of vintage and new costume jewellery. I adore dressing up (in case you haven't noticed), so I'm always happy when there's an excuse to do so. The best part about my costume? I already had everything in my closet! And, well… I stole a few accessories from the Lehza Vintage closet. All I had to buy was a cheapie hat from a Chinese shop for 25 bucks and I was all set. Score!
The night was a great success. We met a bunch of new people, handed out goodie bags with sweets for Halloween and had an all-round fun night. What do you think about my impression of Coco Chanel?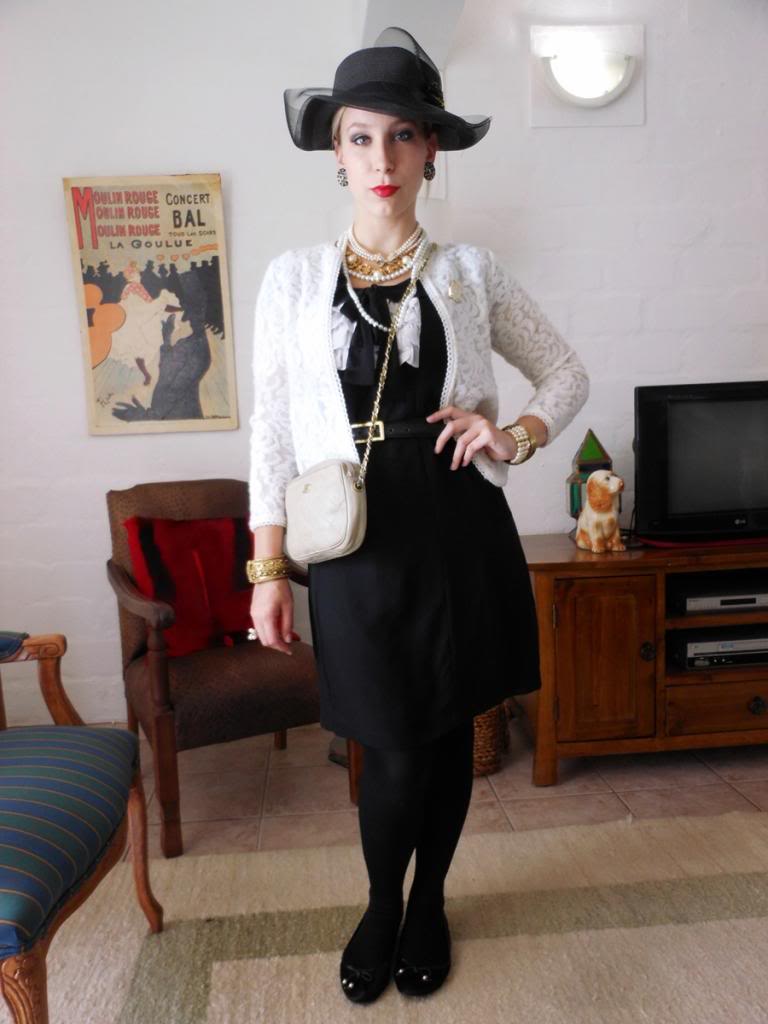 Wearing: Marion and Lindie dress; Luella shoes; vintage cardigan, bag and jewellery; Lehza Vintage gold necklace, belt and pearl bracelet; hat and long string of pearls from Chinese shop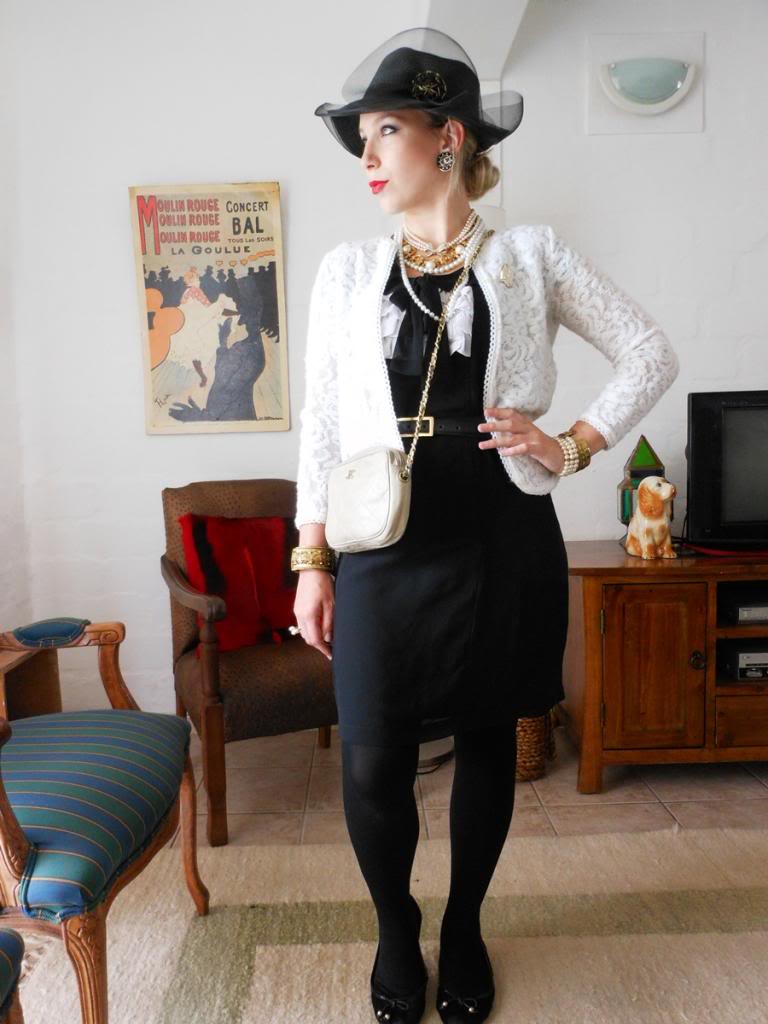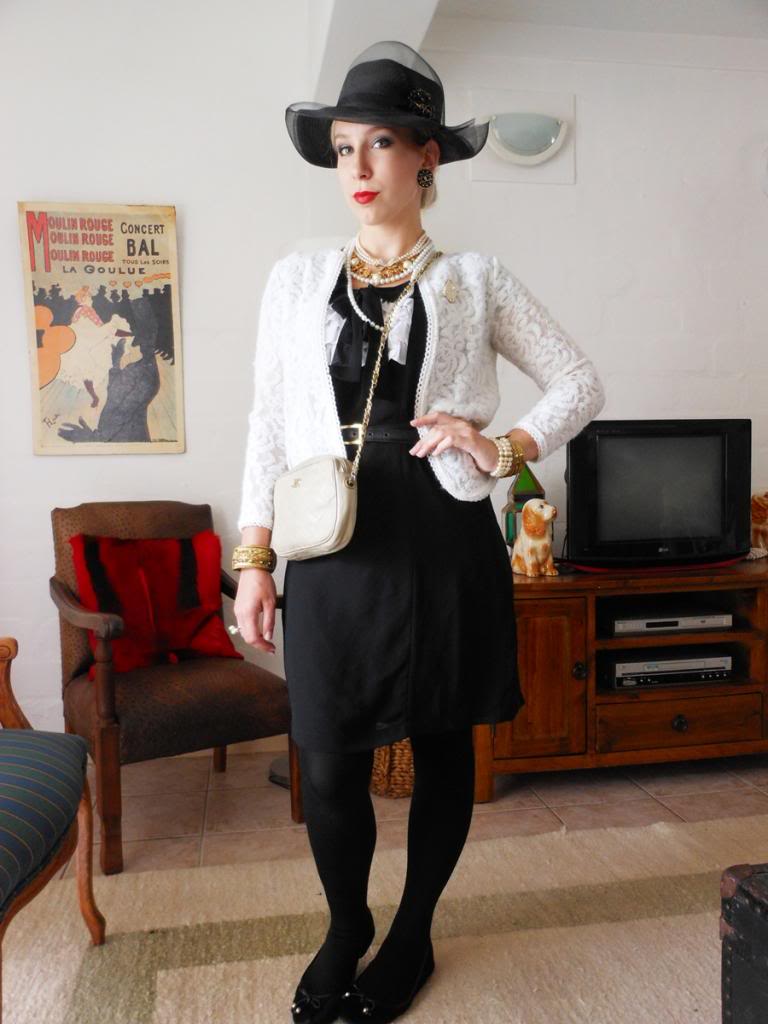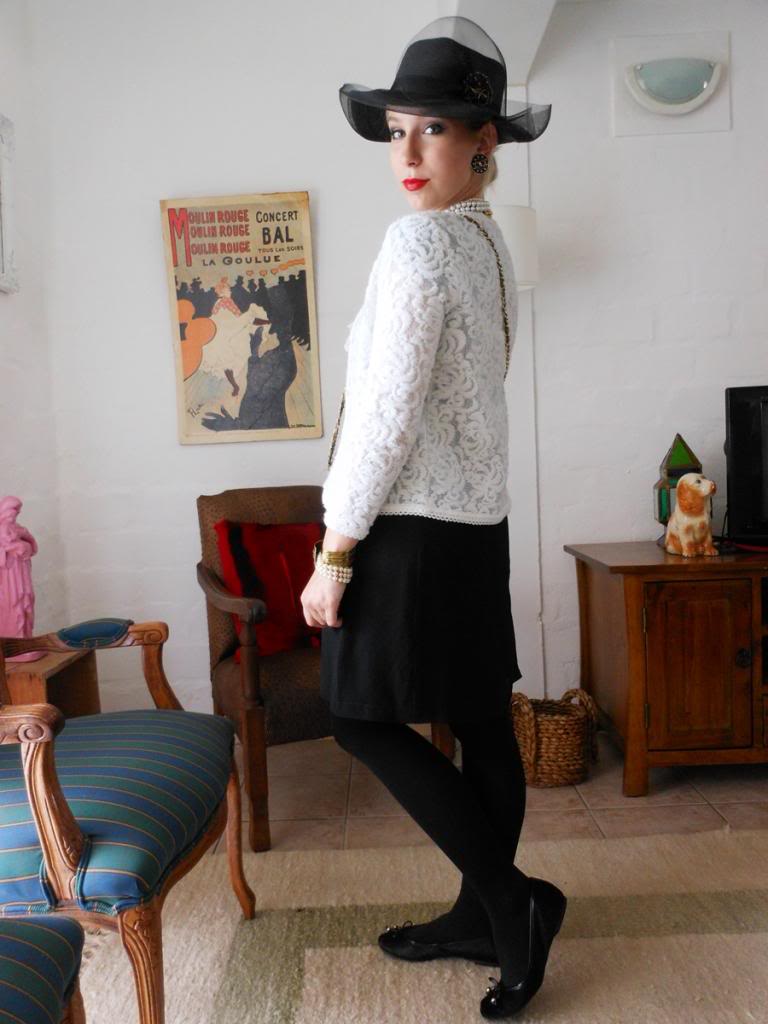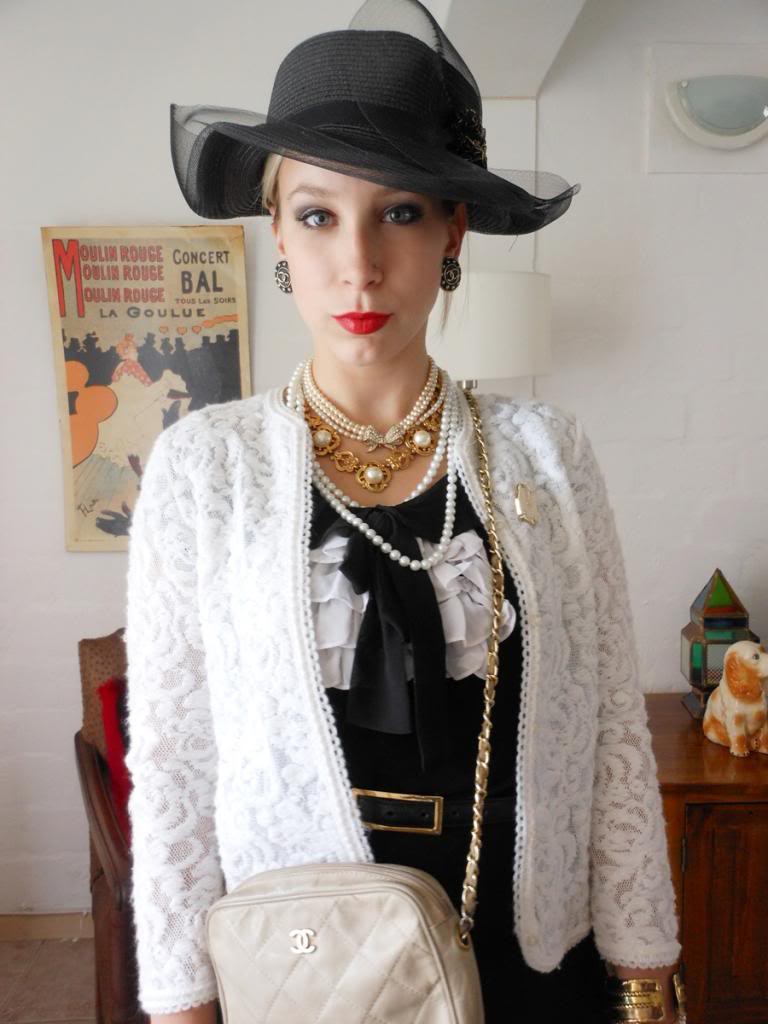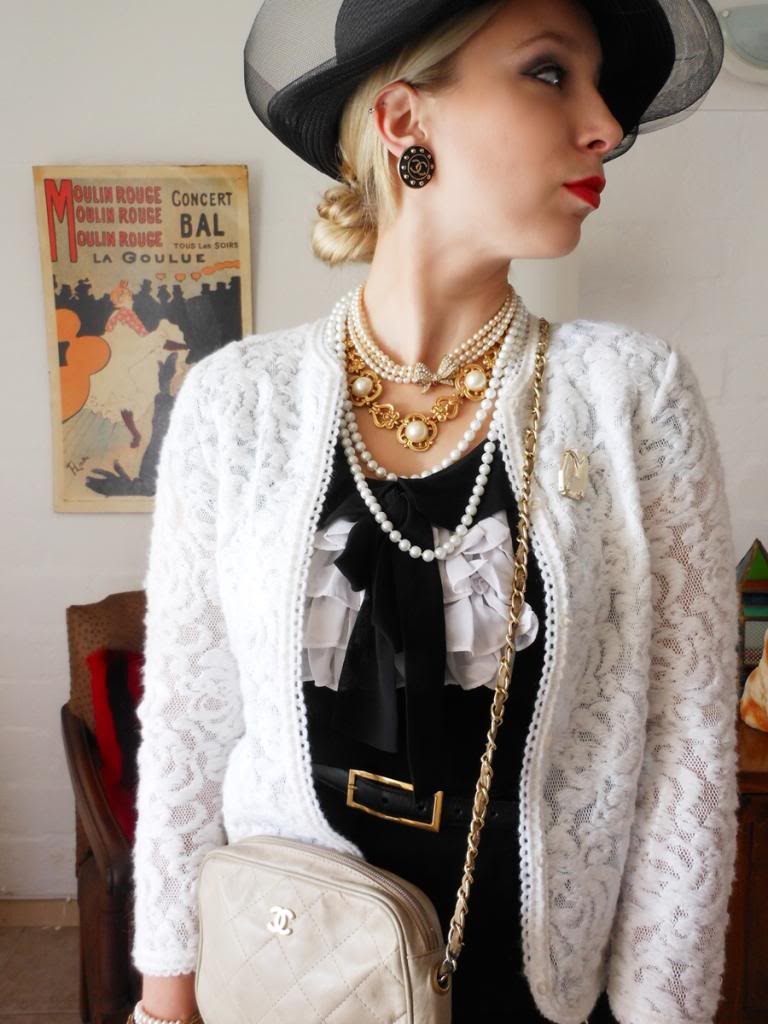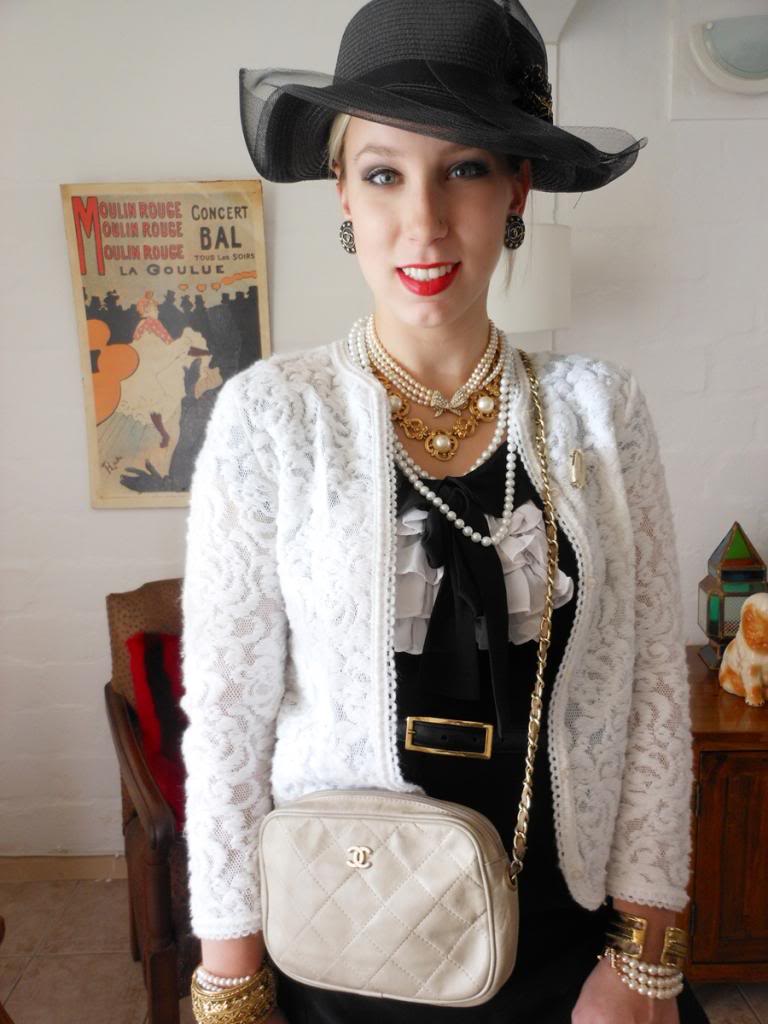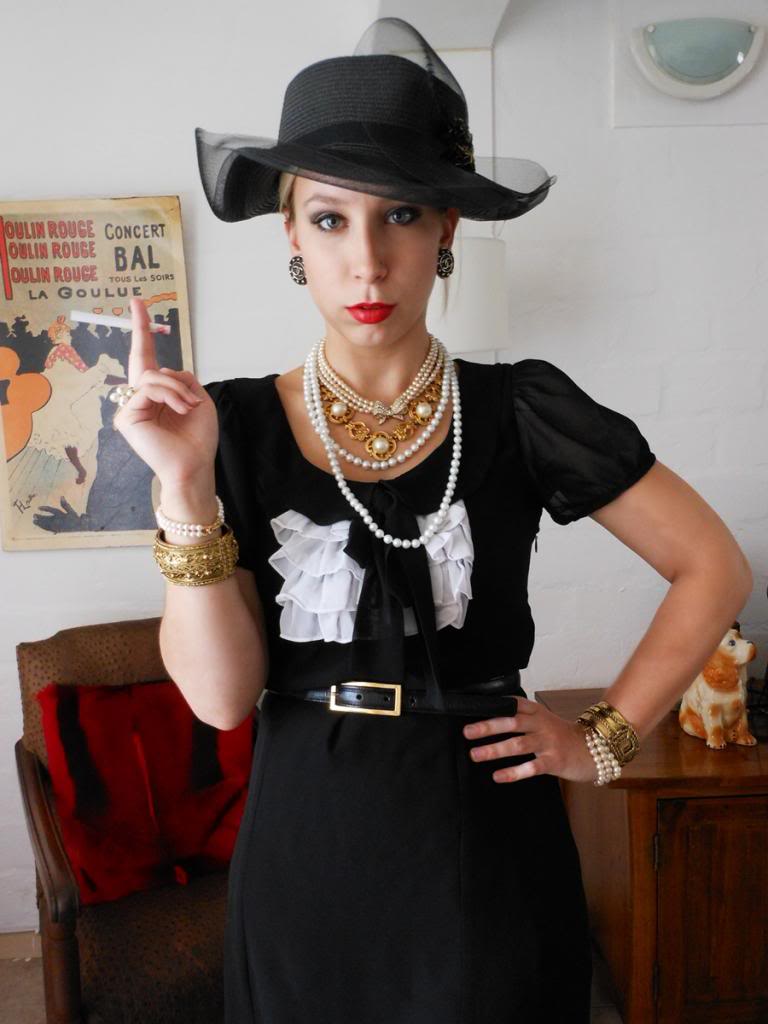 Coco Chanel almost always had a cigarette in her hand – the cigarette pose is a must in this case.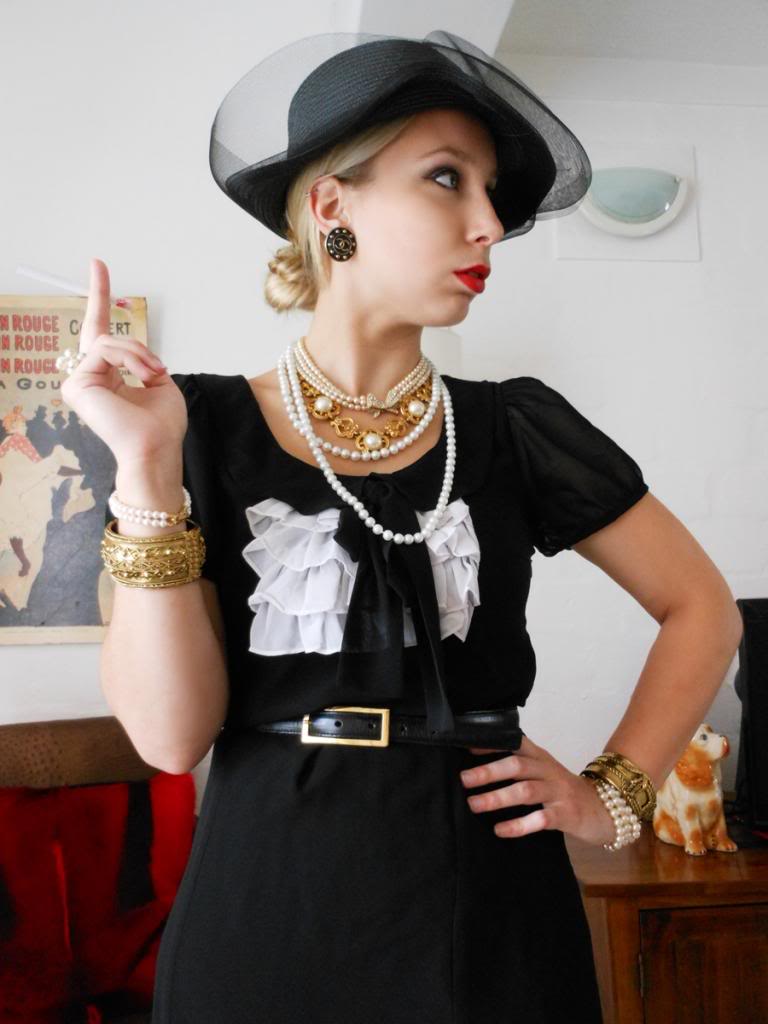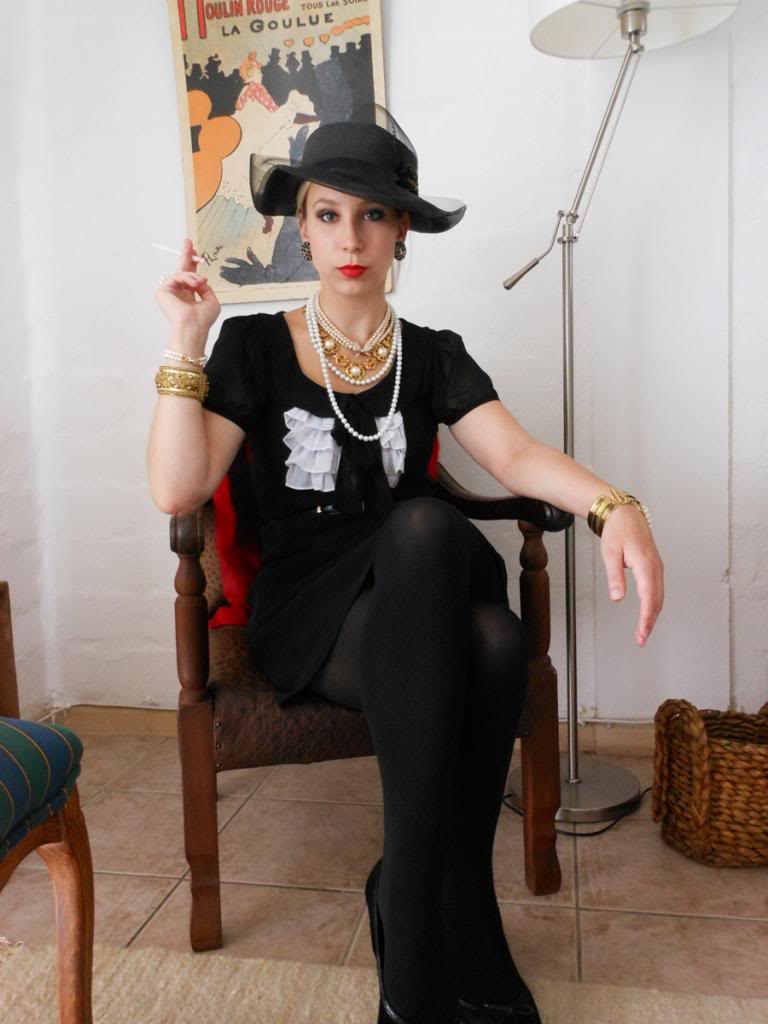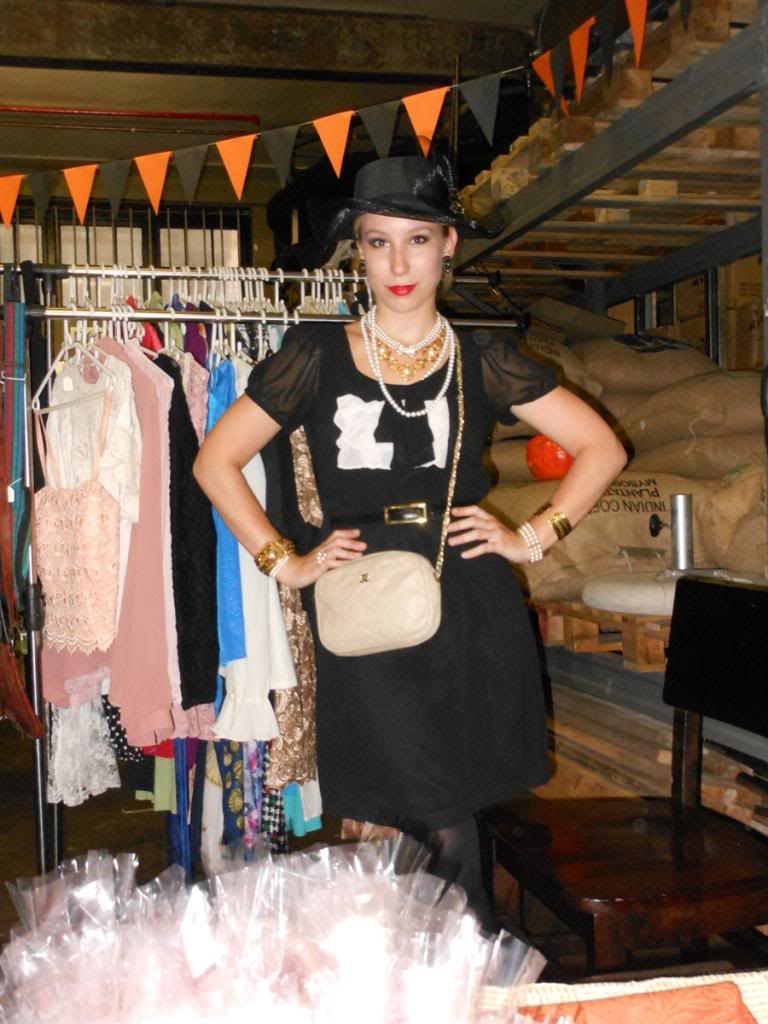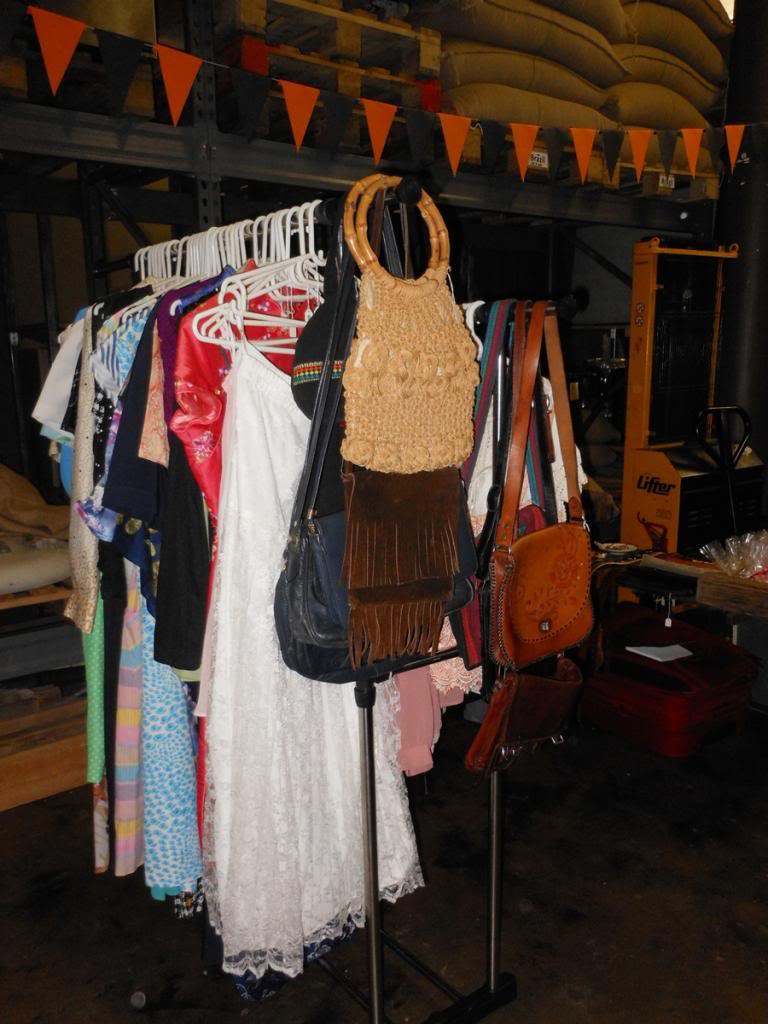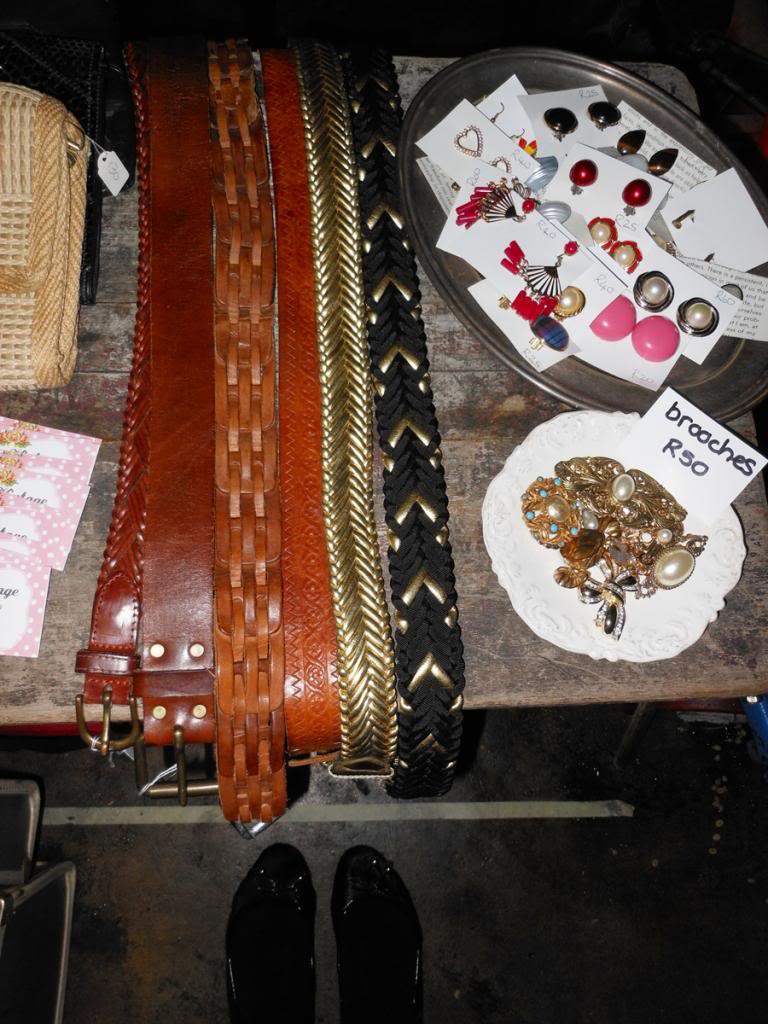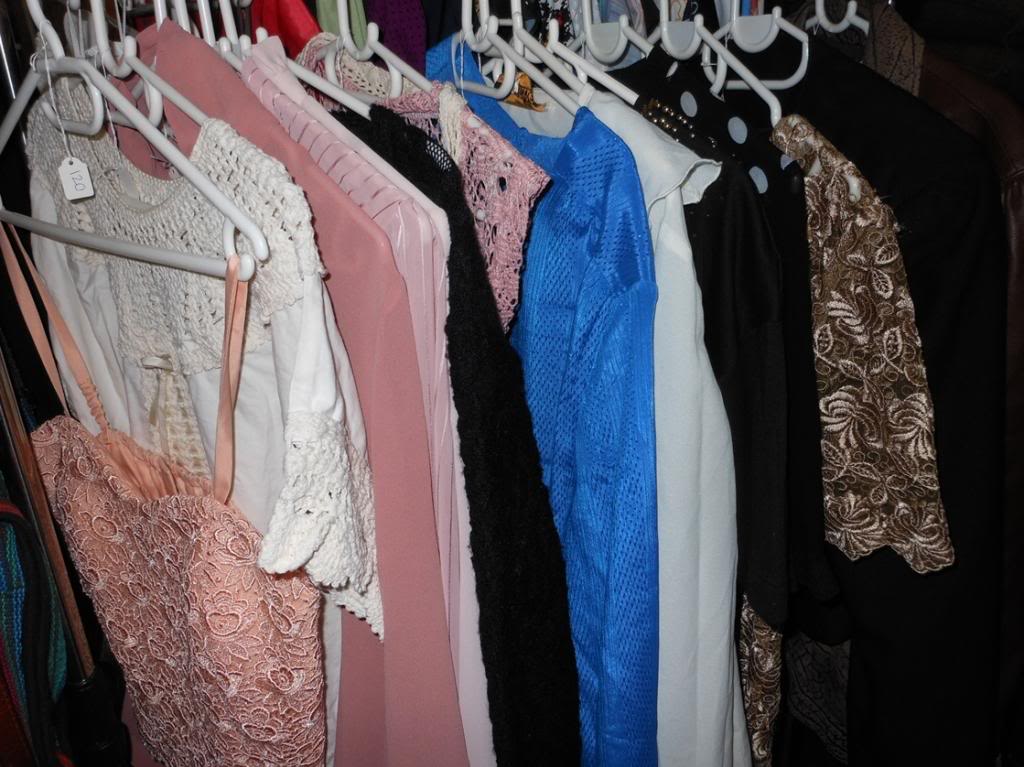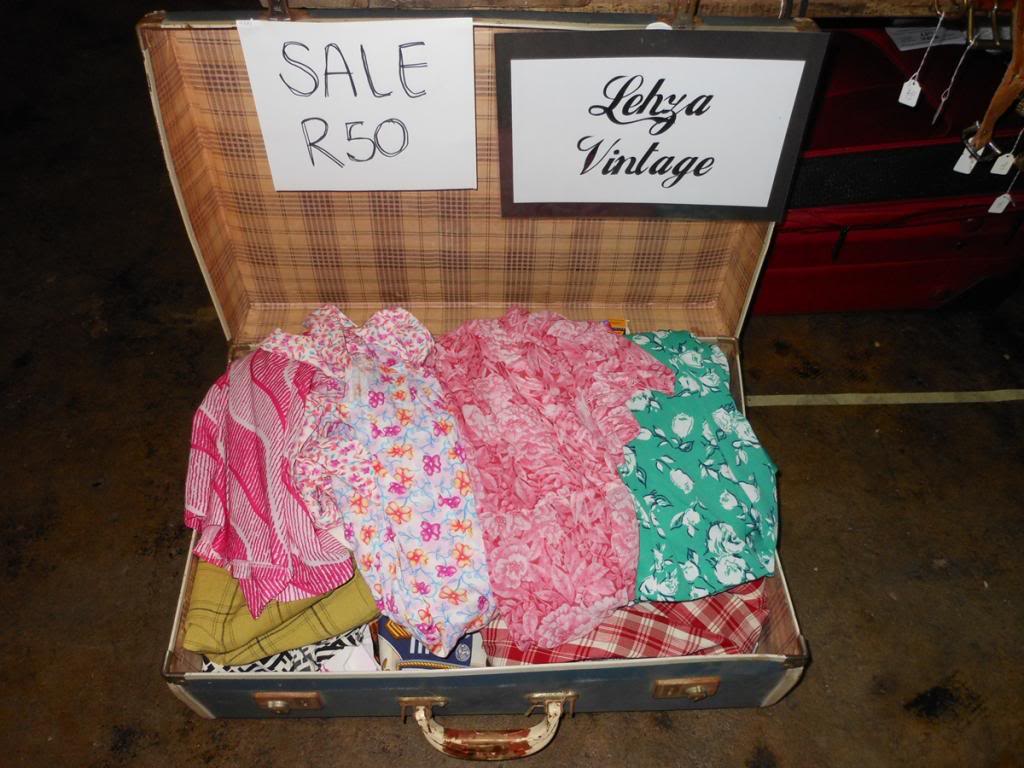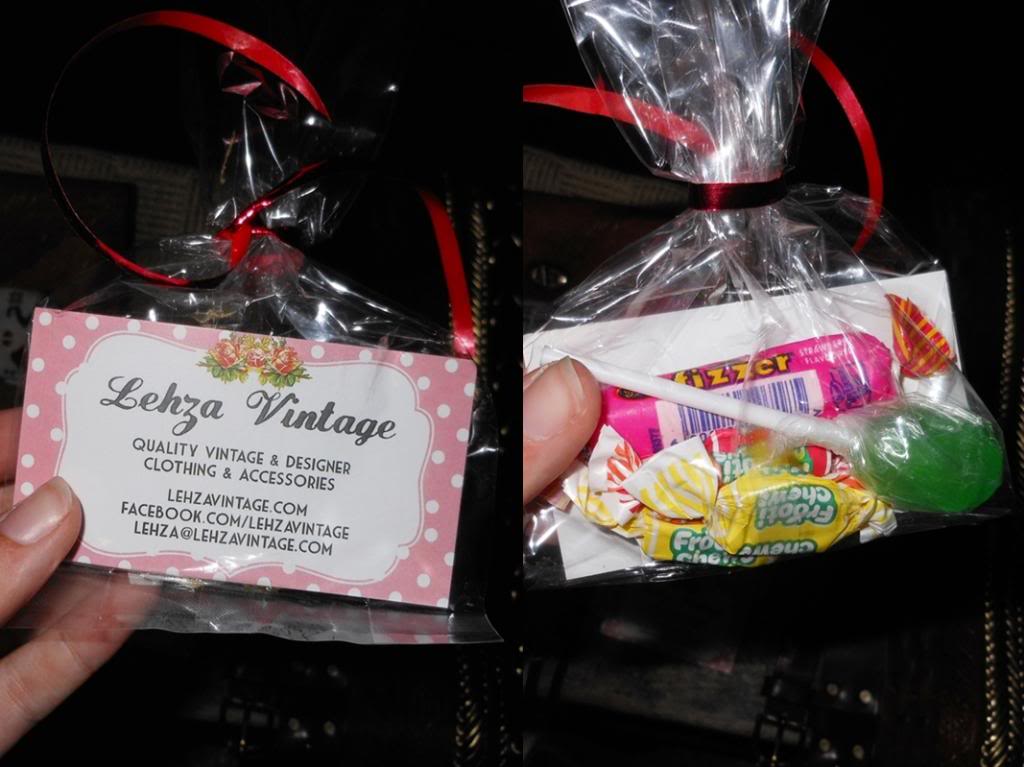 Our goodie bags we handed out to customers