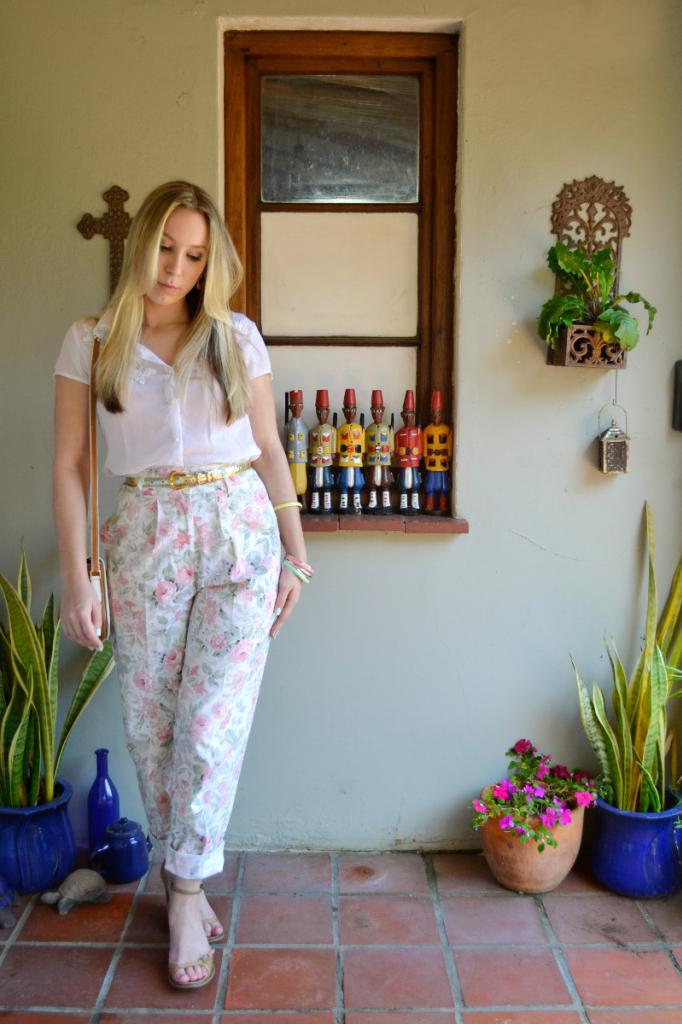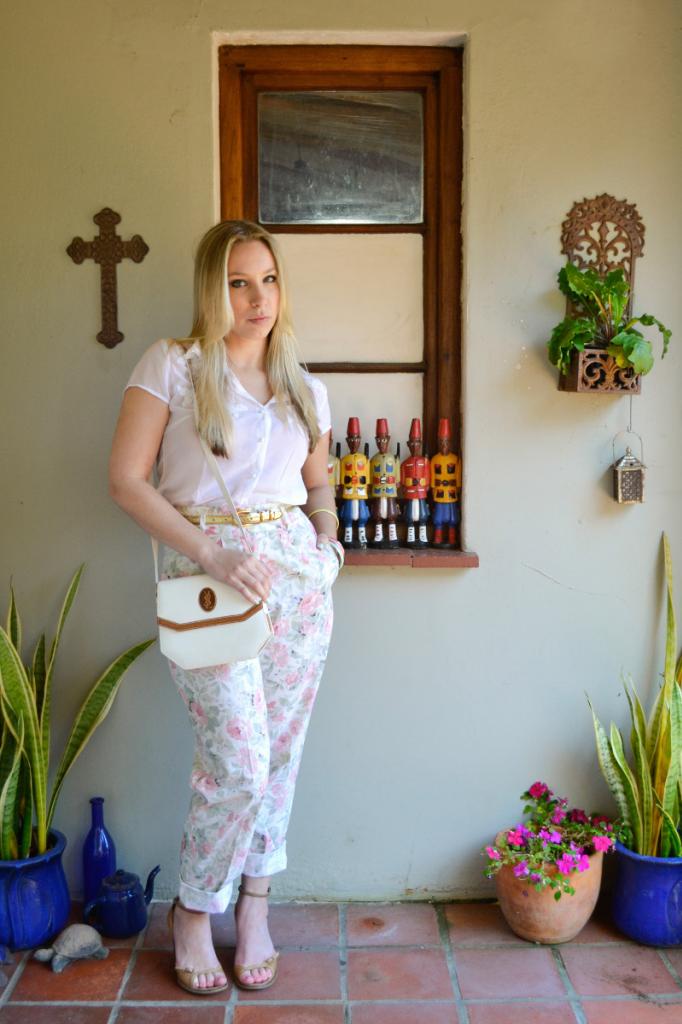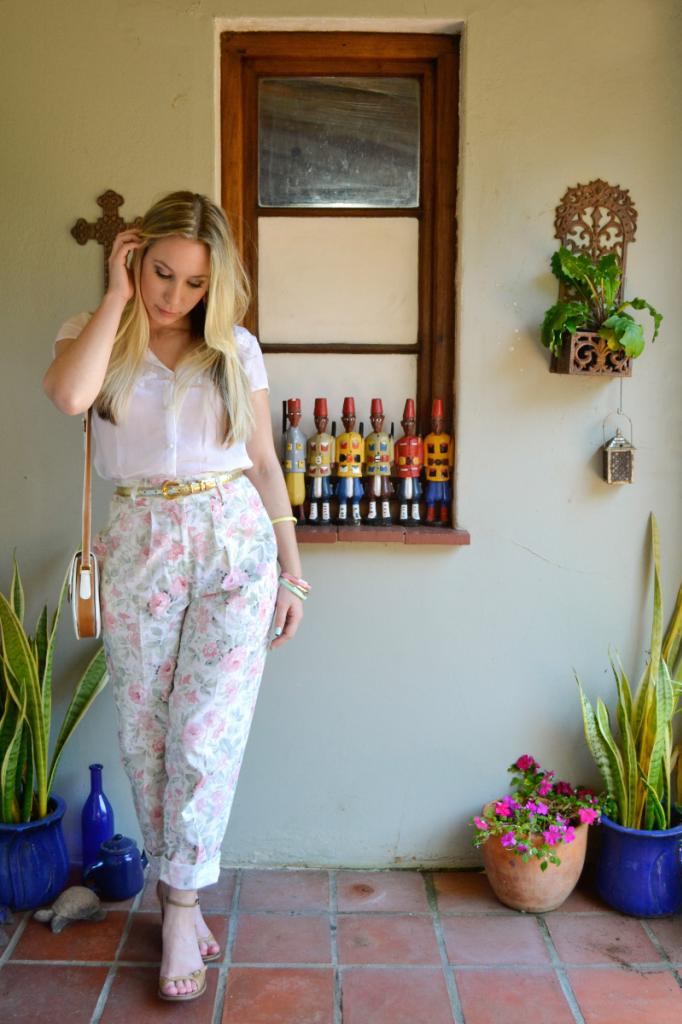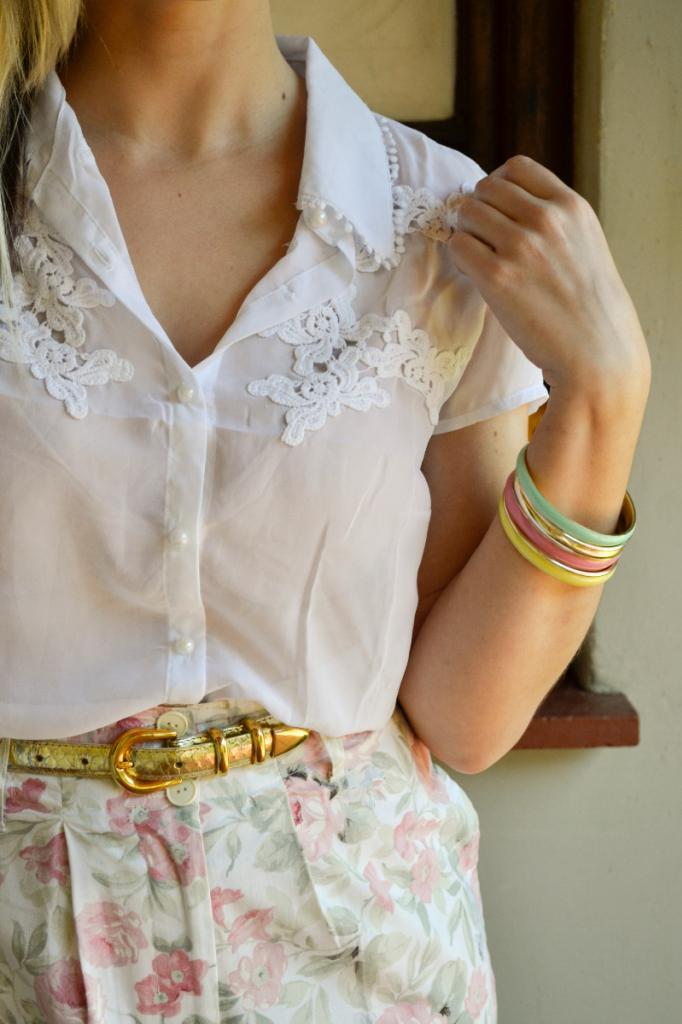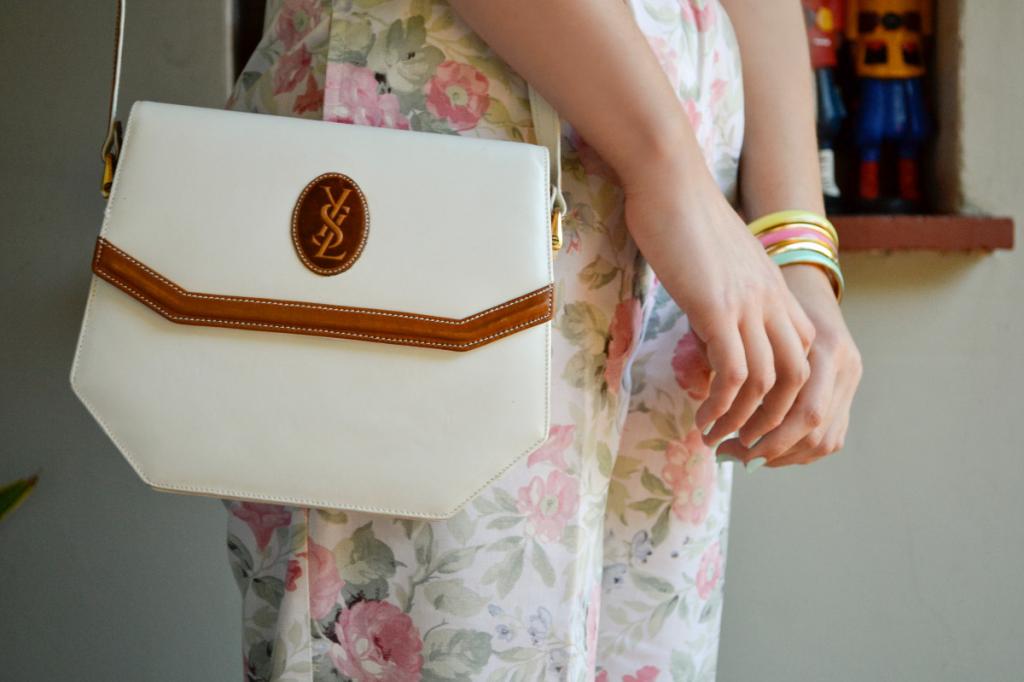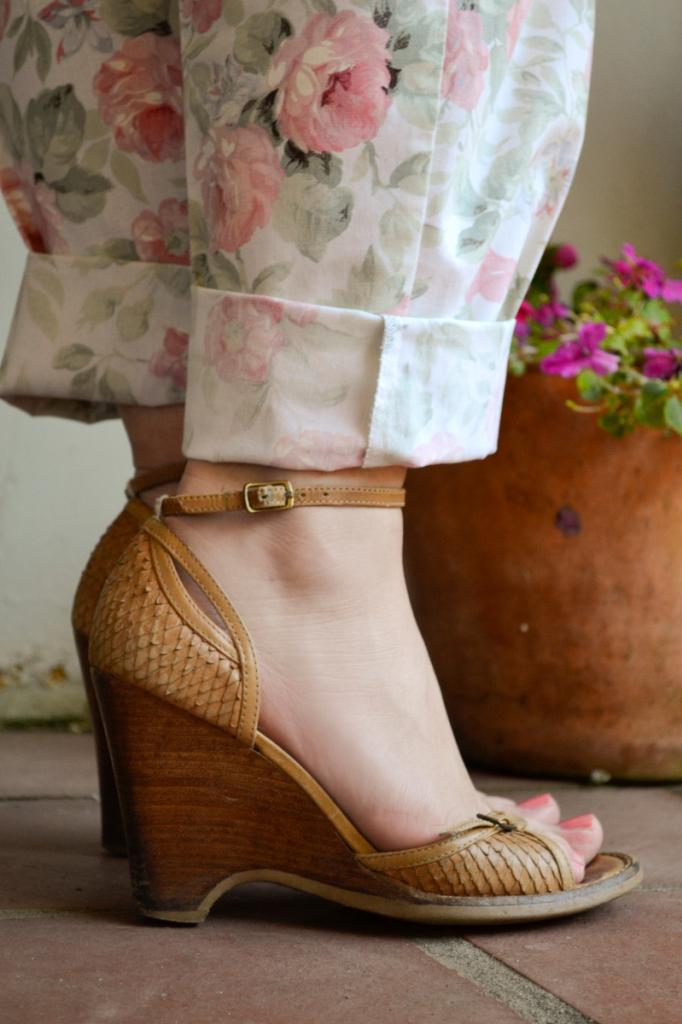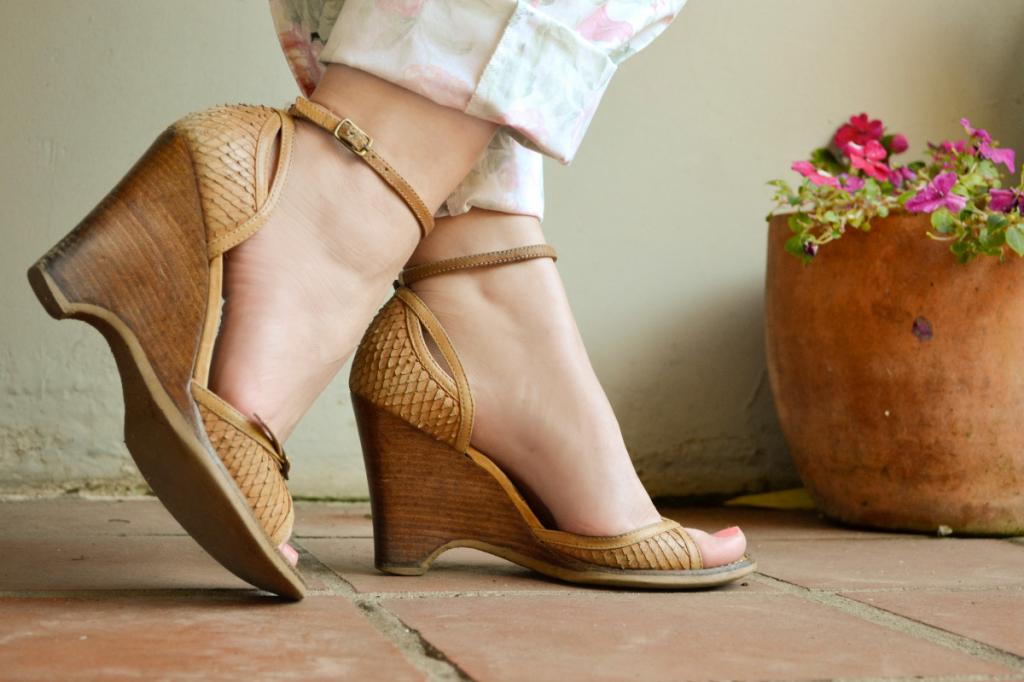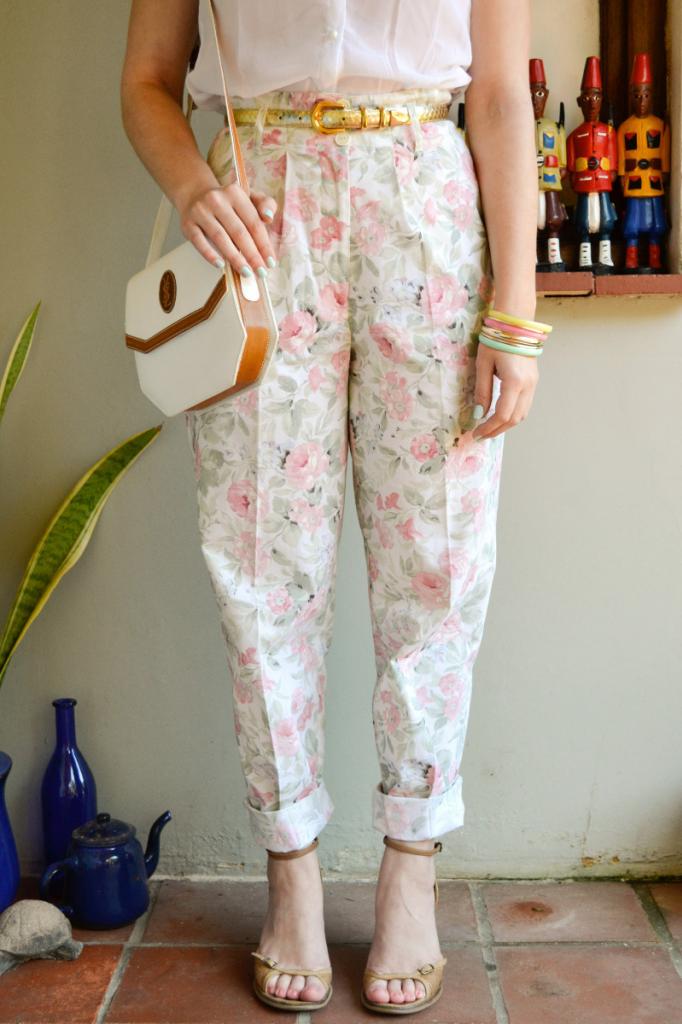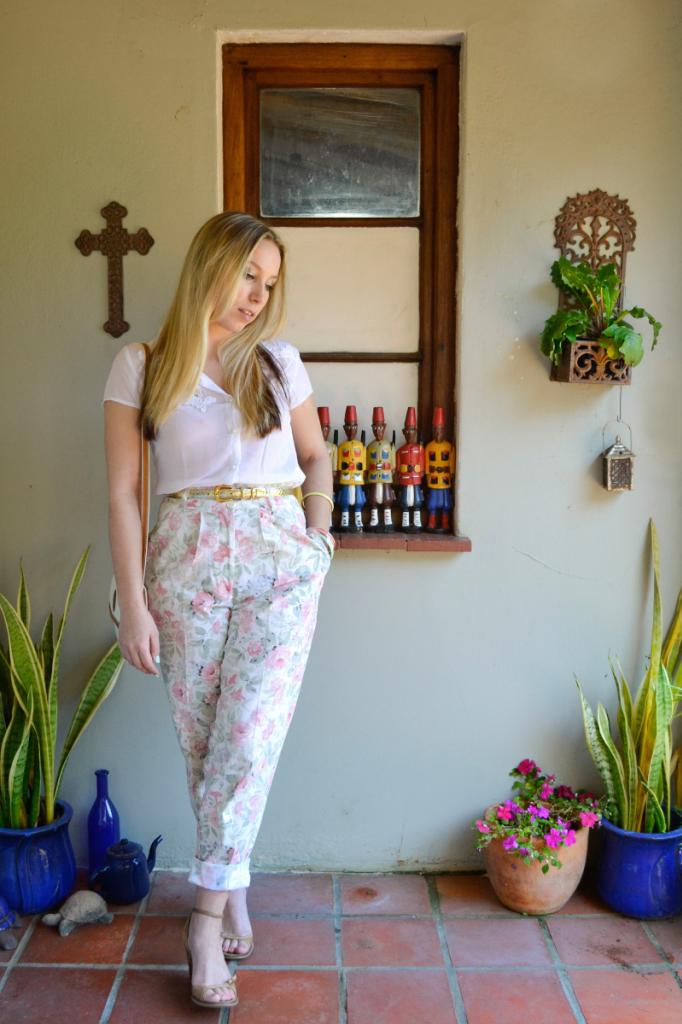 Wearing: vintage pants, shoes, belt; Yves Saint Laurent bag; Mr Price top, bangles
For me, Spring is a time for letting go of the the things from the past that are weighing us down. That may be negative people and bad habits, or clutter in the home and clothes that don't suit us anymore (though most of the clothes and clutter in my home is for sale I'll admit, and as things get sold new things just keep piling up – hey, at least it's pretty clutter in that case). Spring may be in full bloom in other parts, but for us Capetonians the air is still quite crisp and I can often be seen trekking through the gale force Strand winds with my hair in my mouth, wearing Summer dresses with Winter boots and tights. On Saturday I may be soaking up the sun and trying to take the edge off my porcelain skin at the beach, and by Monday in an upright fetus position in front of my PC wearing several of my boyfriend's hoodies. To say I've had enough of this in-between unpredictable weather is an understatement. Is it too much to ask to have some over-22 degrees weather in October?
Thank you to Lauren Higley for these pictures!
Just a reminder – the second Vintage Wednesdays market will be happening this Wednesday at TRUTH. coffeecult, 36 Buitenkant Street, Cape Town. Come check it out!