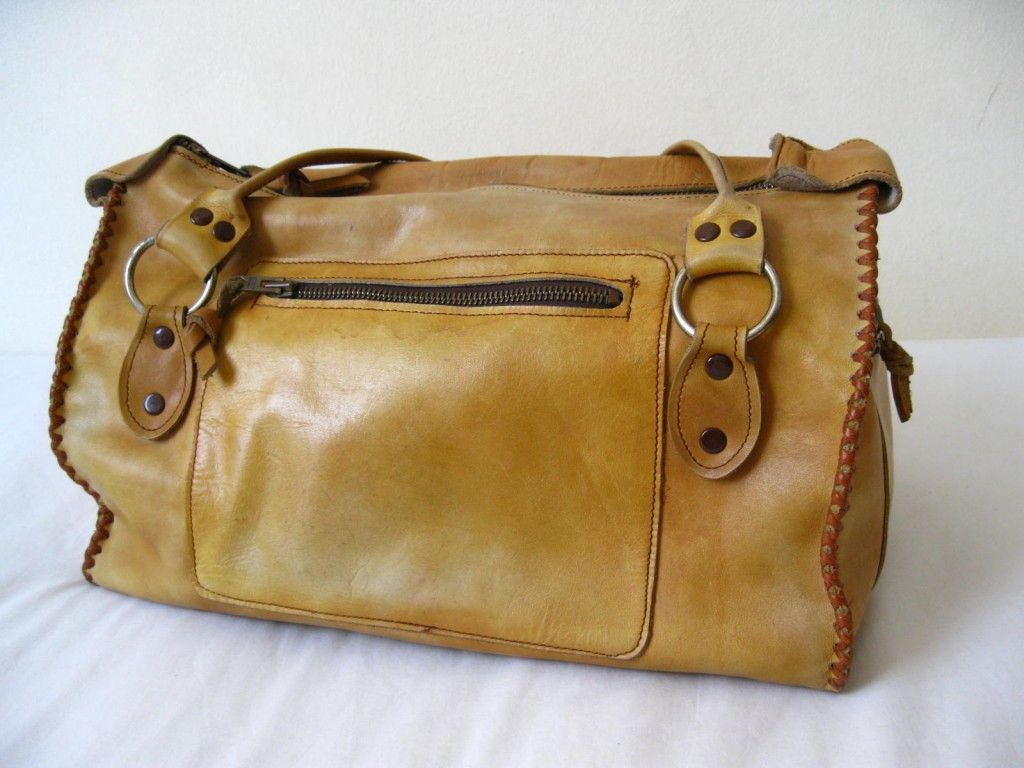 This stunning 100% genuine leather bag is so spacious and versatile!
It measures about 34 cm x 22 cm x 23 cm so you can fit A4 books inside if you want to use it for work or varsity. You could rather fit your gym clothes and goodies inside if you like or even use it as a carry-on/overnight bag.
It features darker stitching around the edges, four extra outer zip pockets and long straps (111 cm).
Available only at Lehza Vintage.