Hello, everyone!
Before I get into today's post, let me first acknowledge that it has been ages since I last blogged. Those of you who follow the Lehza Vintage store on Facebook/ Twitter or are subscribed to the newsletter will know that I am however constantly sourcing top notch vintage and pre-loved designer wear and updating the collection. Not many of you know that after taking some time off my studies last year to take a breather and build my business, I have been back at Stellenbosch University this year completing my third year of BA Humanities, majoring in Psychology. My schedule is quite hectic these days, trying to balance studying at final year level as well as running a business, and as a result you can imagine that I've had to trim down some of my extra, less vital activities (sorry, blog-followers!). Side note: some of you have asked whether I'll be leaving Lehza Vintage now that I'm back at uni, and the answer is definitely no! I started LV back in my first year at uni and am not going anywhere anytime soon.
On Monday, over the long weekend, we popped in at the Vintage Ideas 2014 market at Simondium Country Lodge. This would be the third consecutive year that we attended the event (read my blog posts about the 2012 and 2013 events here and here). I'm always curious to see what interesting stalls there will be and the scenic drive out through the mountains is so breath taking. I was slightly disappointed in how few vintage clothing stalls there were in comparison to previous years, and the increase in new imported goods (you could say I'm somewhat of a vintage purist), but there were still more than enough authentic vintage sellers and it was an enjoyable and worthwhile outing nonetheless.
We snapped a few pictures of my outfit (in our lounge) before we left. Since we were going to a farm, I decided to wear "sensible" flat shoes – which I would advise anyone else to do when heading out to a similar setting!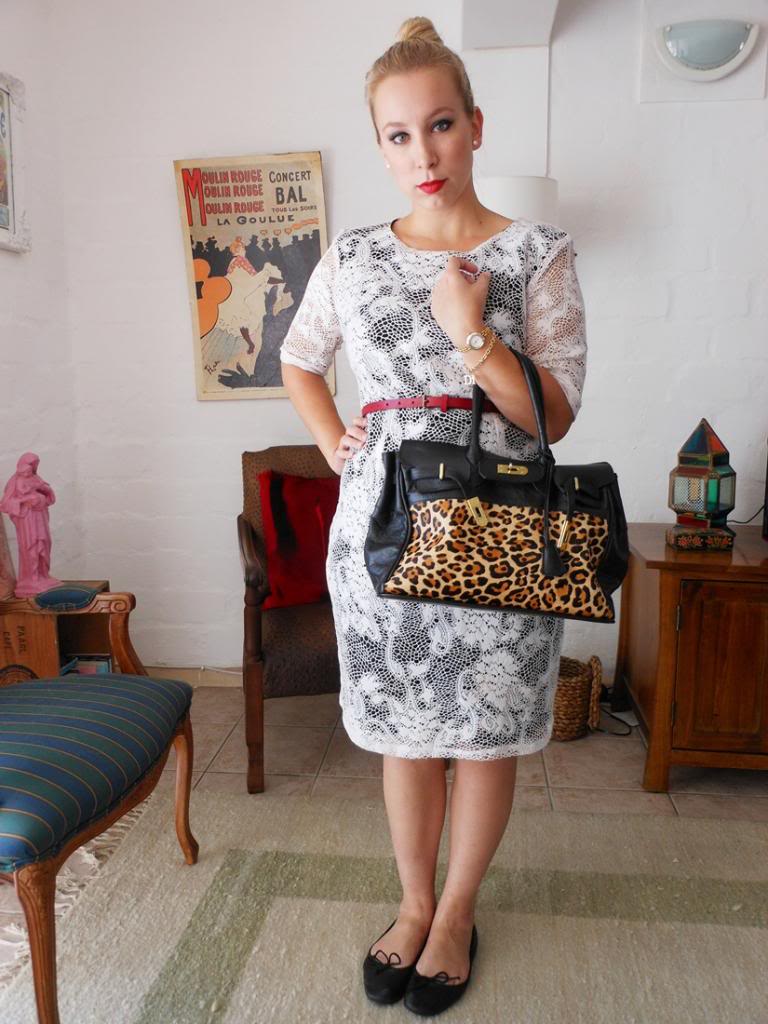 Wearing: Leigh Schubert crochet dress; Habits Collection handbag; Woolworths leather flats and pearl earrings; vintage leather belt; Gucci watch; vintage Dior bracelet